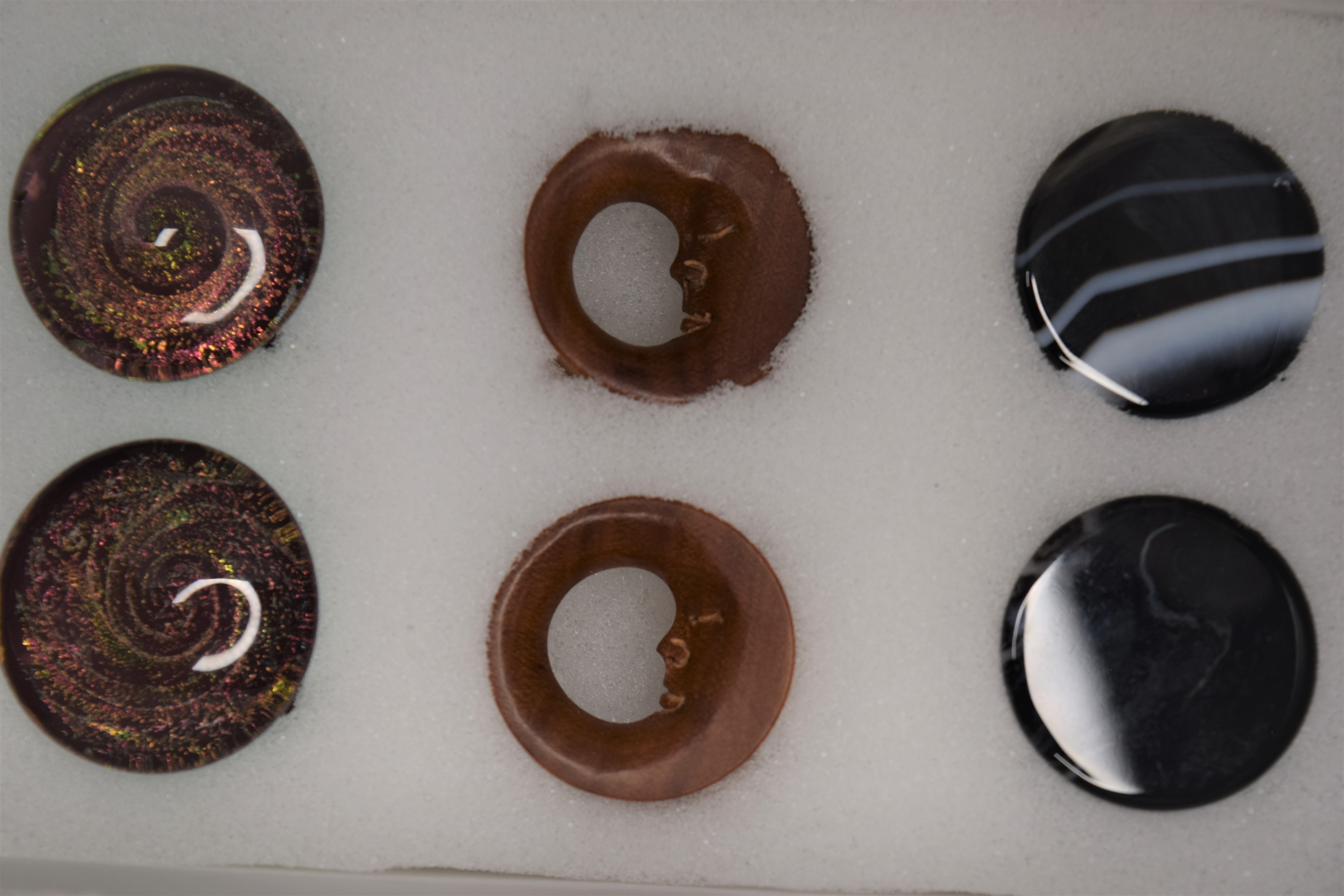 Offering both subscriptions and single box orders! Click below for non-recurring orders! Each Plug Box comes with THREE sets for your stretched ear desires. During checkout, fill our your survey to let us know what kind of things you like and we will do the rest. Not see an option that tickles your fancy? Simply let us know in your size comments and we will see what we can put together for you!
At this time we currently cater to sizes up to 1"  in diameter.  If you are looking for larger, please email our team at support@threemoonsbodyshop.com and we will talk style options to cater to your size!