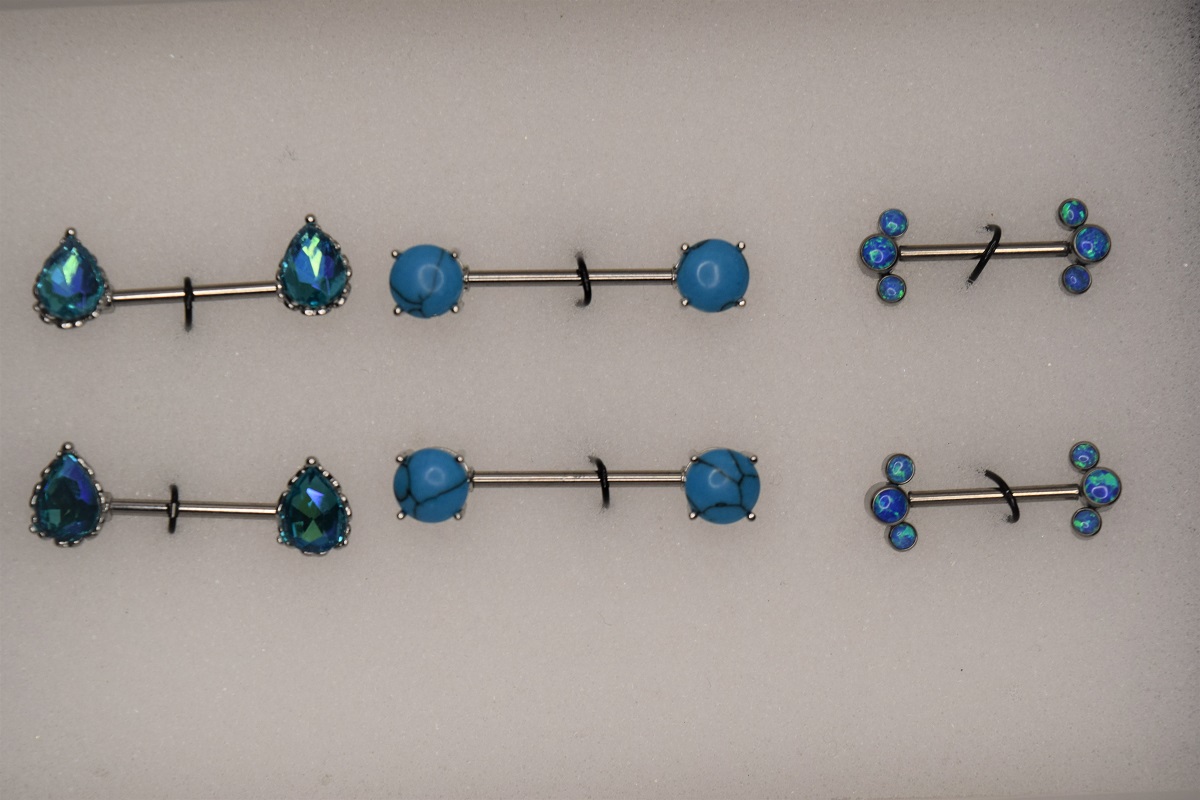 Offering both subscriptions and single box orders! Click below for non-recurring orders! Our Nipple Piercing Box! Each month receive 3 sets of new nipple jewelry from us!  As always you get to pick some key points on style to help us cater the best boxes for you!
Each month for long term subscriptions you will be able to change your preferences to receive jewelry for new piercings or keep your current selections! As always, it is up to you, no two boxes will be alike.