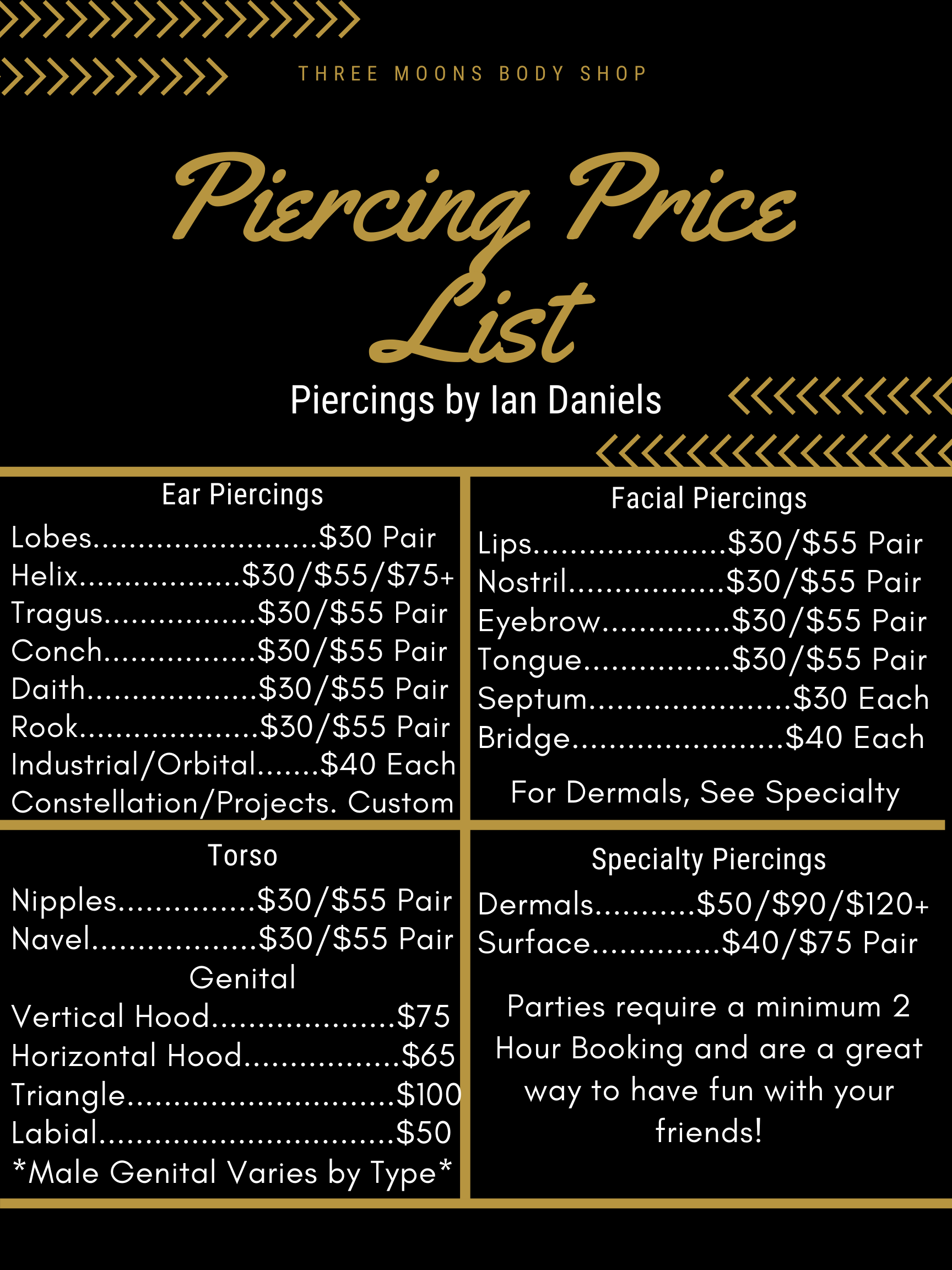 Experience you can trust.
With over a decade of verifiable professional piercing experience, Ian has been piercing since 2011. Coming from a background in the medical field, his combined knowledge of anatomy and piercing techniques is second to none.

With our new online booking system, you can now schedule and pay for your next appointment at your own convenience. We boast a completely enclosed and private piercing area to take care of all of your body jewelry needs. 
We take appointments from ages 3 and up for standard ear piercings.
*Note for clients under the age of 18**
Minors must be accompanied by a parent or legal guardian for any piercing appointment

We must have both a photo identification for the signing parent, as well as either a photo identification, or birth certificate for the minor.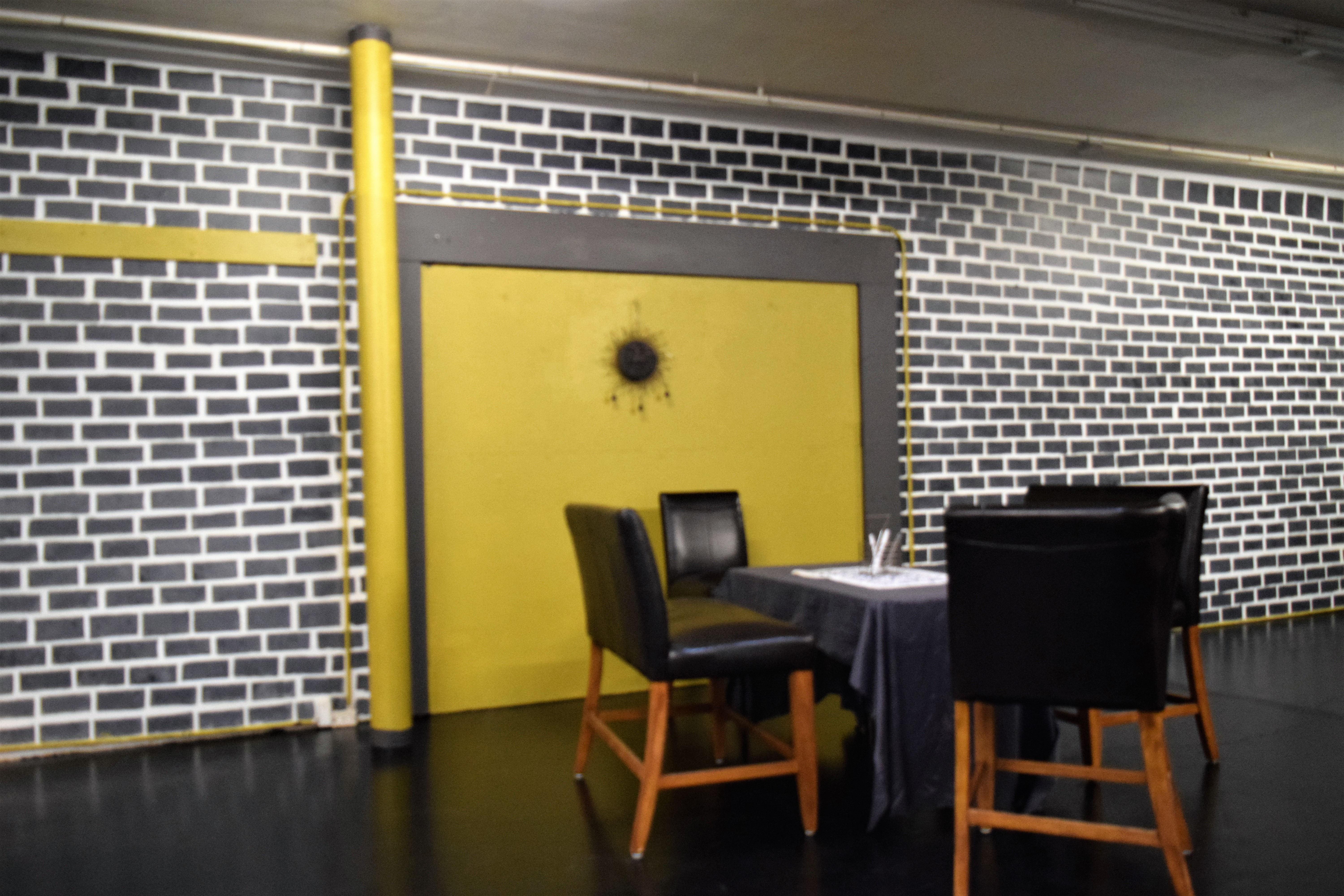 Our spacious shop allows PLENTY of room to relax both before and after your appointment. With a seperate eating area outside of the piercing and tattoing area, we can help maintain the highest standards of cleanliness and sterility.